Home » Posts tagged 'play'
Tag Archives:
play
Come and celebrate National Children's Day with our Early Years' department on Saturday 4th June 2016 during or after our Open Day.  Including summer crafts, a puppet show story-time, popcorn and songs around the campfire, and plenty of space for free play…
Class 8 will be performing their play, In a Grove on
Thursday 4th February at
1pm and 7.30pm
in the Steiner Theatre, Rudolf Steiner House.
For more details, contact the school via email or telephone.
(Details in the website header.)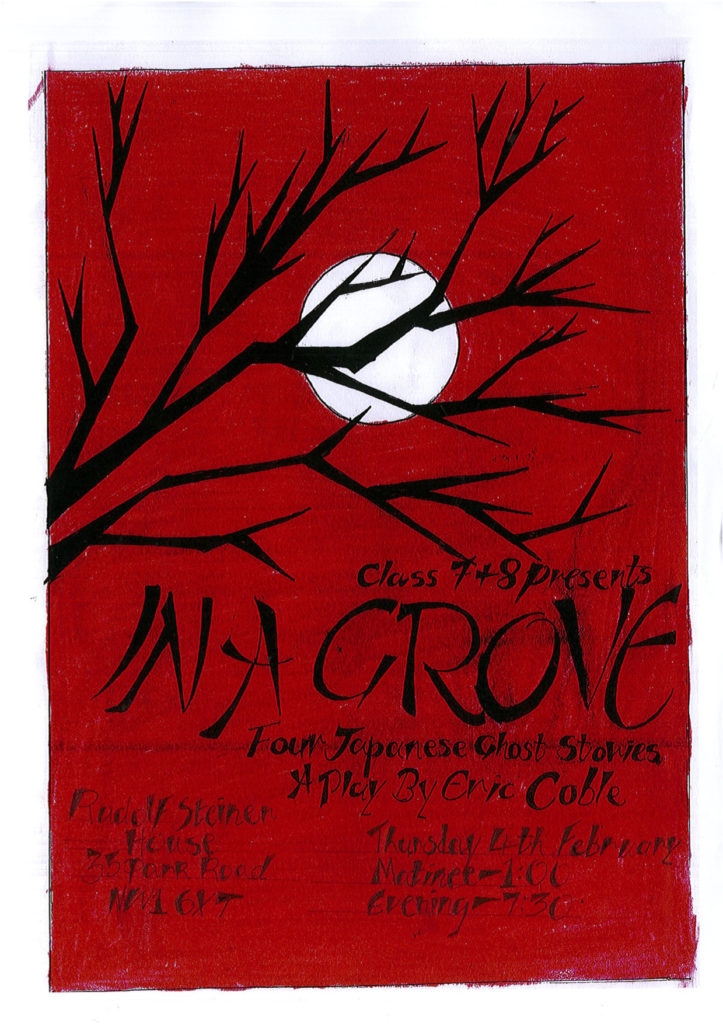 On February 19th and 20th, Class 12 will be presenting Peter Shaffer's play AMADEUS at The Steiner Theatre, Rudolf Steiner House.
You can buy tickets HERE.